Waldorf-inspired education
Engage in a morning of baking, seasonal songs and verses, story, play, simple handwork, and conversation.
Morning Includes:
Kneading (gluten free) dough for a shared snack.

A simple handwork project while sharing and learning about life with young children.

Imaginative playtime

Circle time with songs, verse, and simple story.

Articles to receive and discuss on Waldorf themes for early childhood.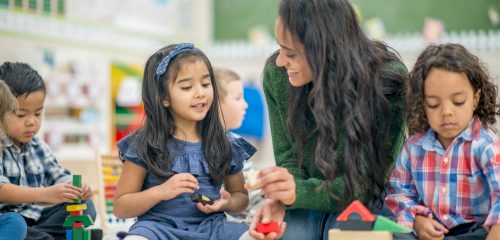 When:
Thursday Mornings
9:00 – 11:00 am
Ages:
1 to 4 year olds are welcome
Cost:
$240 for a 6-week session paid in advance. No discounts given for missed class(es).
Thrilled to Announce our
first Parent and Tot Program!
This is an excellent introduction to Waldorf Education and a wonderful way to meet other parents sharing your experience.
The Parent-Tot Program will be led by Ann Massotti, a trained Waldorf Kindergarten teacher who has just moved to Charleston. She will be assisted by Kaleigh McMillan, a founding member of the Board of Trustees of the Acorn School and a mother of three Acorn students under the age of six.
The Morning Rhythm
Will Include:
Free play for the children while parents chat and work on a handwork project.

Parents and children will help with the preparation of the snack.

Circle time with seasonal songs and verses.
Other activities such as baby massage, puppet shows, and an outdoor gardening time will round out the morning. Observation of the children and articles on topics such as nutrition, your child's developmental needs, family home life may elicit discussion that can be explored in more depth.
Already, a parent-run evening sewing and reading group is forming for anyone interested for this kind of discussion.
Saturday Mornings from 9:30 to 11:00 am
Ages welcome from toddlers to 36 months
$225 for a 6-week session paid in advance. No discounts given for missed class(es).
Limited to 8 Parents with one child.
REGISTER HERE FOR THE NEW PARENT & TOT PROGRAM!
Contact Dr. Stevens below to sign-up or ask any questions.
Enrollment is limited so be sure to register today.