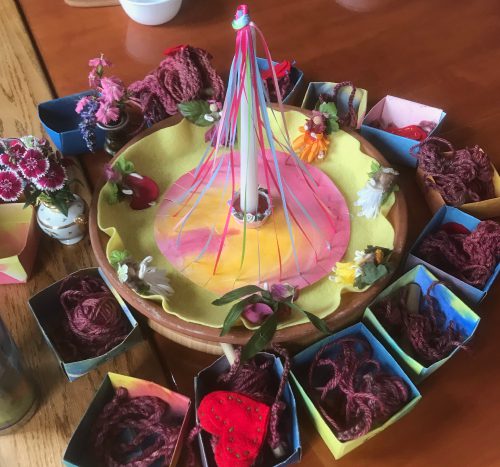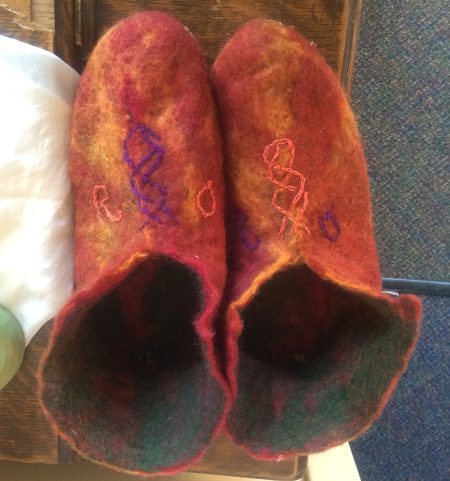 Hand Made Slippers From Grade 4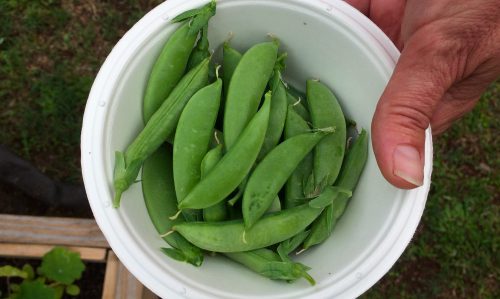 Garden Harvest (For Use in Snack Time!)
What is a classical education?
Early Childhood Ages 3 to 6
Our early childhood programs include:
Classrooms are filled with Wooden Toys, Dolls, & Costumes made of Natural Materials
Organic Snacks tailored to the child's individual dietary needs
Stockmar Watercolor Paints & Beeswax Crayons
Beeswax Modeling
Practical Activities like Snack Preparation, Clean-Up, Setting the Table, etc.
Building Activities like Simple Wood Construction, Inside/Outdoor Blocks & Toys (no plastic toys allowed)
Gardening & Ecosystem Education
Finger Knitting
Daily Puppet Shows
Bread Baking
Songs & Games
Plenty of Outdoor Play
Special Birthday Celebrations for Each Child (they are unbelievable.)
Grades 1 through 8:
As the children age, the grades curriculum include:
Two Foreign Languages
Movement & Outdoor Games
Musical Education Involves Playing the Recorder (earlier years) & Playing the Violin or Cello (older years)
Handwork Includes Knitting, Felting, Yarn-Spinning, Woodworking, Wood Carving, Sewing & Other Needlework
Creation of Student Main Lesson Books For Use in Language Arts, History, Science & Math Lessons
Drama & Plays Performed for the School Based on the Story Content of the Year
Hands-On Project-Based Learning (i.e. learning to build the homes of other cultures and then doing it at a smaller scale!)
Science, History & Math
We develop the capacity for creative thinking, problem solving & social skills
All of this is done through free, imaginative play. Hearing stories told aloud and watching marionette plays cultivate imagination and strengthen children's ability to listen and concentrate. Songs and nursery rhymes inspire a love of language and of music. Preparing snacks together and cleaning up afterwards encourage cooperation and a sense of responsibility.
 Children's natural feelings of wonder and trust are nurtured in many ways, creating an openness toward life and learning. Painting, beeswax modeling, bread baking, songs and games, along with plenty of outdoor play, all enrich the early childhood experience. The daily, weekly and seasonal rhythms create a secure bridge between home and school.
Monday to Friday:
8:00 am / 5:00 pm
We'd love to hear from you!
2535 Leeds Ave,
Charleston, SC. 29405