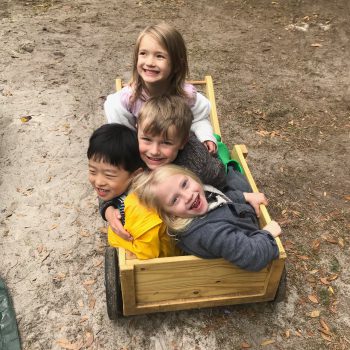 The Acorn School of Charleston
The Acorn School of Charleston is a non-profit organization in South Carolina. The Acorn School has been granted 501 (c) (3) status by the Internal Revenue Service. The school currently offers a mixed-age kindergarten for children ages three through six.  Our teachers are dedicated to fostering a genuine love of learning in each child. We are inspired by Waldorf education, an approach created by educator, scientist and philosopher Rudolf Steiner, designed to respond to children's developmental phases and nurture their imaginations. His educational aims were to encourage creativity, innovation, freedom of thought, stewardship of the natural world, and care for human community."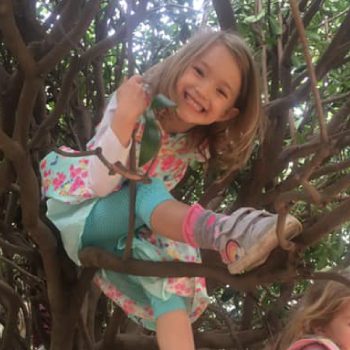 Age Appropriate Education
Modern educational trends have turned classrooms into pressure cookers, resulting in a dramatic increase in anxiety in children of all ages and as young as five. The Acorn School of Charleston offers students a haven from these anxiety producing environments. Our approach has deep respect for the childhood years and understands the psychology and science behind the importance of play for young children. Our program is inspired by Waldorf Early Childhood Education, a play-based experiential learning approach, has been educating children in this respectful, gentle way for 100 years in 83 countries around the world. Please contact us today to explore how our program can serve as an oasis for your family in today's stressful society. Our preschool kindergarten program is one of a kind in the Charleston area.
WE BELIEVE...
HUMAN BEINGS ARE SPIRITUAL.
We are an independent, non-denominational school. Yet, our view of the human being is that, at our core, we are spiritual. We look into that spiritual core of each student, and this brings the best out in them.
WE ARE A SCREEN-FREE SCHOOL.
We prefer that children form pictures in their own minds. Exposure to picture-making machines is discouraged until they are older.
PLAY IS THE WORK OF CHILDHOOD AND THE BEST PLAY IS MIXED WITH NATURE.
This is why we have created the Outdoor Classroom which includes outdoor play, tree climbing, gardening and the wonder of nature.
CHILDREN LOVE & FEEL SAFE WITH REPETITION.
Our Kindergarten is not a free-for-all, not an "open classroom." Our job is to make the children feel relaxed, safe, cared for and loved; it's what we do. This is how the higher capacities are developed in a human being. Children thrive when they meet the thoughtful schedule laid out by the teacher, a natural rhythm of external, imaginative free play, followed by centering group activities followed again by internal, quiet activities. We believe it is inappropriate to leave the schedule for the day up to a 4-year old. It is asking too much of them.
IN A CLASSICAL EDUCATION.
This classical education includes a rigorous course of academic subjects as well as art, music, drama, movement, handwork and foreign language beginning in 1st grade. No trends. No education du jour. Doesn't change with the times. Just classical education. That works. For 100 years. This is Waldorf.
Monday to Friday:
8:00 am / 5:00 pm
We'd love to hear from you!
2535 Leeds Ave,
Charleston, SC. 29405